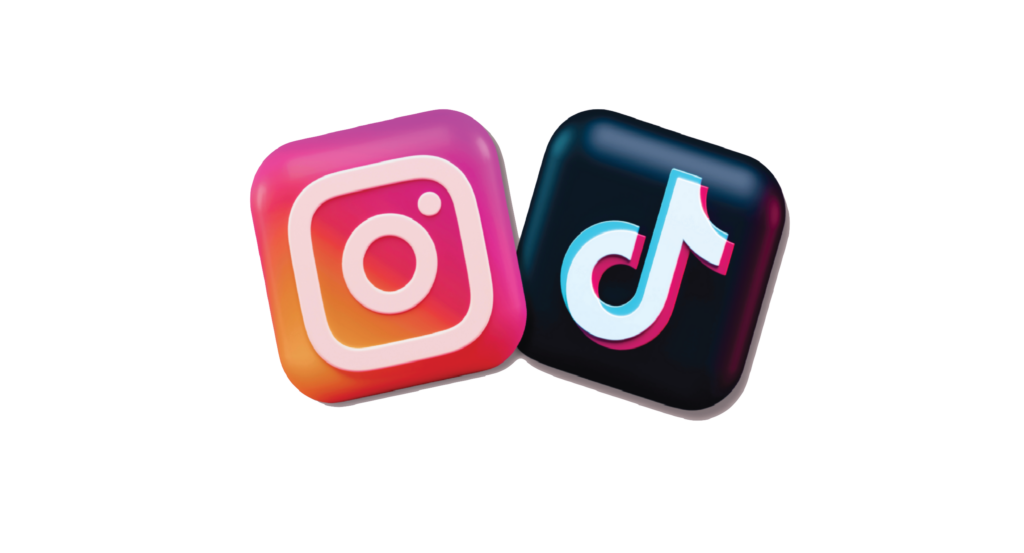 Unleash Your Brand's Potential with our
Expert
TikTok and Instagram Reel Services
Unleash Your Brand's Potential with our Expert TikTok and Instagram Reel Services
Tap into the dynamic world of social media with our strategic, iPhone-captured content. We're more than just a service, we're your ticket to major customer engagement.
Our
Process
for Faster Results
Looking to make your brand unforgettable? We offer a comprehensive monthly plan designed to keep your content consistent and engaging. Our secret? We capture the soul of your brand using nothing but iPhones, ensuring an authentic, relatable connection with your audience.
Our holistic monthly plan is a well-structured solution designed to revolutionize your brand's presence on TikTok and Instagram.
We don't just create content – we create experiences. We leverage the advanced features of iPhones, known for their superior image and video quality, to capture content that is authentic, relatable, and truly reflective of your brand's essence. This iPhone-only approach adds a unique, personal touch to your content, making your brand feel less like a distant entity and more like a familiar friend to your audience.
Our monthly plan offers the ease of having a dedicated team consistently working on your brand's growth, letting you focus on what you do best. So get ready to redefine your brand's narrative in the digital landscape with us.
Need a boost? We've got a powerhouse of local influencers ready to bring your brand into the spotlight. We leverage their reach to amplify your brand's message, guaranteeing you a place in your customers' feeds.
In the rapidly evolving digital landscape, visibility is key. Our curated TikTok and Instagram Reel services help your brand break through the clutter, providing a steady stream of engaging content that resonates with your audience. The result? An enhanced online footprint that turns viewers into loyal followers and customers.
We're not just creating content; we're creating growth opportunities for your business. Our strategic approach and powerful influencer network ensure your brand reaches the right people at the right time, significantly expanding your customer base.
Stand out with authenticity. By using iPhones for all our shoots, we keep your content real and relatable. This approach, combined with our creative flair, makes your brand not just another name, but a friend to your audience—a friend they can trust and engage with.
By taking advantage of these benefits, brands can truly make the most of their social media presence, fostering growth and creating lasting connections with their audiences.
TikTok & Reel
Marketing Packages
Choose the best fit Package at eLance.
Select Number of months you'd like to subscriber for
Select Number of months you'd like to subscriber for
Select Number of months you'd like to subscriber for